Success … the road full of stones …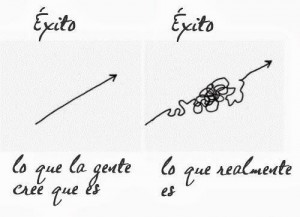 Sometimes, an image says more than a thousand words.
About
Andreu
Team Building Expert and professional speaker. Facilitator at Dreams & Adventures. Twenty years of experience organizing adventure projects, Team Building events and outdoor training for top leading firms from all over the world. AWARDS: Guinness Certificate ( Guinness World Records): Primer español en cruzar el Atlántico a remo en solitario. Premio Internacional a la Hazaña deportiva del Año. Diario Marca Medalla de Oro al Mérito Turístico. Turisme de Catalunya. Generalitat de Catalunya.
You also might be interested in
This past Friday we enjoyed a sunny day at the beach with the entire team of a company selling clothing on the Internet with great projection.
We are organizing an outing with company management teams to[...]
An event that will bring together the professionals of our sector in a networking event that will be held simultaneously in several destinations in our country.