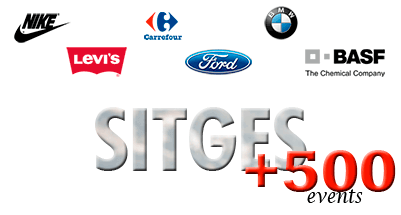 Team Building in Sitges, the best of the Mediterranean and the proximity to Barcelona make this beautiful village highly recommended for any type of team building activity, either indoor or outdoor. 
Our Team Building in Sitges is held in a village of the Garraf, close to Barcelona, in Catalonia, Spain. Thanks to its location on the Mediterranean coast, it has a tempered "micro-climate" . Surrounded and protected by the Garraf Massif, it is very suitable for outdoor activities practically all year site.
Other highlights of Sitges is hosting events of international impact, as could be the "Sitges International Fantastic Film Festival of Catalonia" also events of another kind, as the carnival of Sitges, a large number of festivals, theater, vintage, concerts, events Team Building in Sitges. It is also a perfect place for a quiet stroll along the promenade, the "Natural Parc del Garraf" or enjoying its famous Sitges nights, in his famous "Calle Primero de Mayo".
Sitges has 4 km of beautiful beach, besides a walk worthy of admiration, as we have said, thanks especially to the Indian palaces that are in the part of the interior and the Mediterranean Sea on the other side, all this, is in itself a compelling reason to visit Sitges and have a good day here.
Besides organizing Team Building Events in Sitges throughout the year, you can also witness varied cultural activities, such as: theater festivals, International Film Festival, art exhibitions renowned, the Sitges Cultural organized by the Museum of Sitges with daily events during the three summer months, concerts of classical and contemporary music and international festivals such as the Patchwork.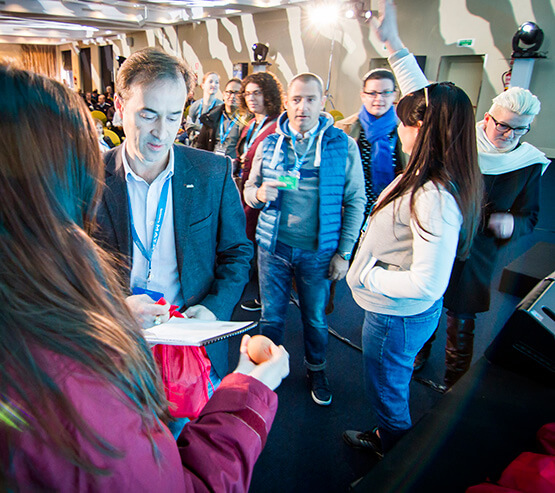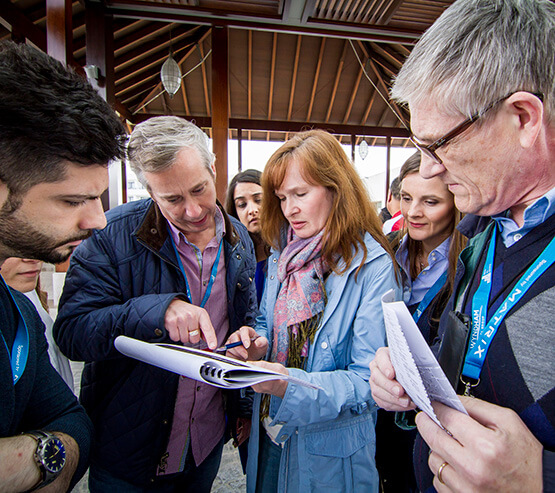 Sitges has many facilities in which they can carry out all types of Team Building events, whether hotels, conference halls, or outdoors. In these locations they are where we challenge participants of our events and where we motivate them to perform a series of activities.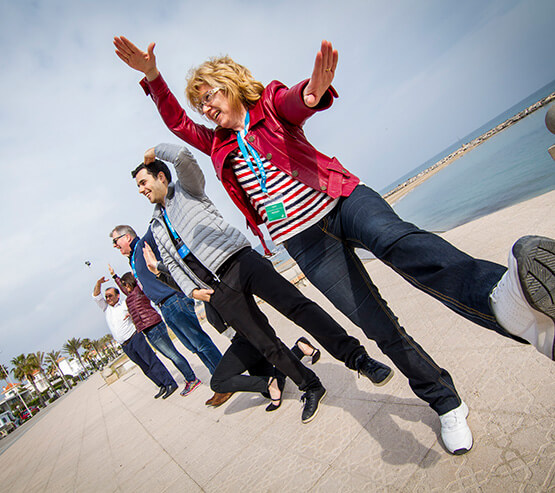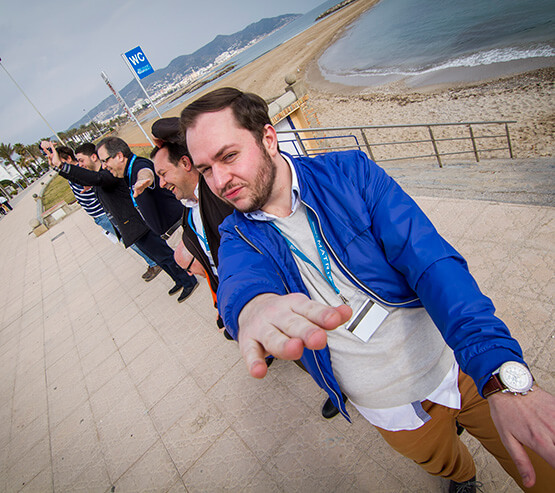 The activities are varied, from typical icebreakers, to enter situation to different games or challenges encourage our participants to overcome by working together, besides trying to be funny always at the same time instructive.
One preferred to carry out these activities scenarios, it is the amazing promenade of Sitges, with its sea views and plenty of space to meet everyone.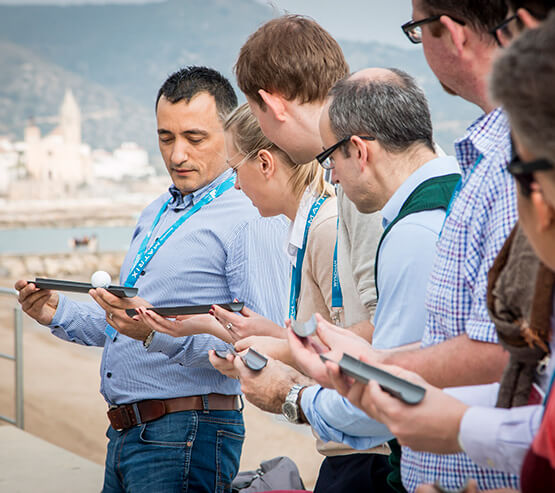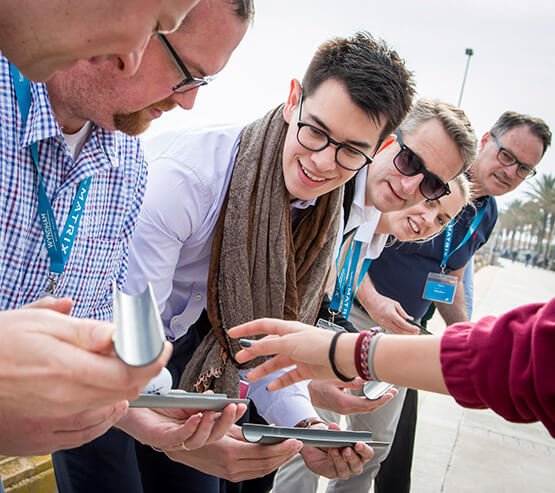 Dreams & Adventures, is a provider of Team Building events with more than 20 years of experience, so you can be sure that your Team Building event in Sitges will be a success, because we know exactly the keys that make the experience satisfactory for all the participants and above all, a good memory of it because we are passionate about our work and we do not settle for the event to be a success, but we want it to be something memorable in all the aspects.
Well, having said that and taking into account the incomparable framework provided by Sitges at all levels, we just need to advise you on which of our more than 500 events is better suited to what you had in mind, or in case you have not yet you have totally decided, we will advise you to find the activity and the place that best suits what you imagine would be a perfect day.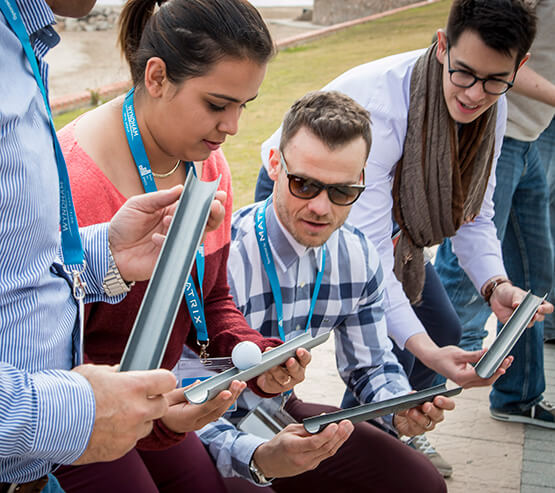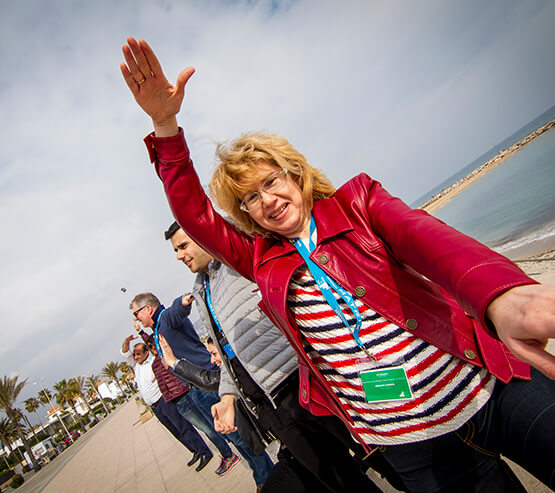 One of the first questions to ask is the time of the year in which your event will be at. What will the date to organize this Team Building event in Sitges be? In winter to avoid the cold, the tendency is to organize indoor activities, although if we warn participants with some time and make sure they are all well equipped, we can also organize outdoor activities.
At the end of the day, the weather in Sitges is very mild and winters are not as cold. In spring, summer and autumn, whenever we can, and have time to travel, we will go to any of the farms, gardens or open spaces. It is always nice to get out of the office to do an outdoor activity, so, whenever we can it's better to go outdoors and not to stay in a hotel room or the company office. At espaciosparaeventos.es we have over 100 different spaces to make a Team Building activity in Sitges and its surroundings.
The next question we have to ask before organizing activity Building Team in Sitges is How many people do we want to organize the activity for? Of course, to know the exact number is impossible now because in addition to last minute add-ons people always can fail, that's normal and usual, but it is important to be clear about how many people will be attending the Team Building activity we want to do in Sitges. For small groups of less than 30 people there is some kind of activities, for medium groups of 30-200 people there are other kinds that are more suitable, and for large groups, of more than 200 people there are other activities. There are also Team Building activities that are more suitable for large groups and groups of more than 500 people. On our website you have more than 400 ideas.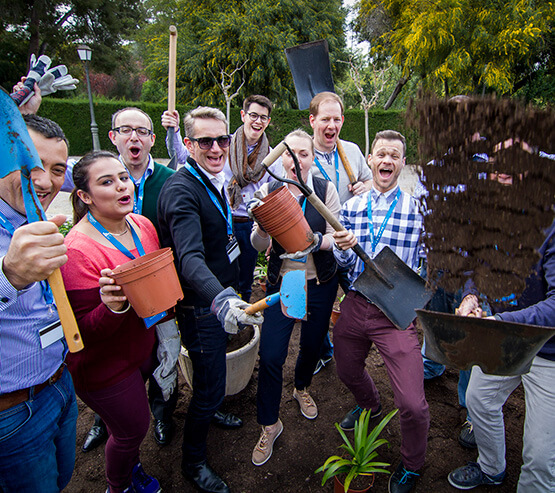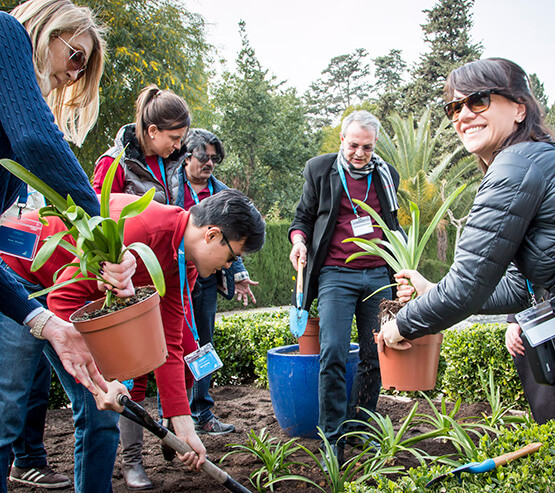 Another important thing, the participants, where are they? How much time do they have? Where will they be before going to the chosen place to do the activity? It is important that we know how to answer all these questions properly, because it is for example not the same as these people are staying in a hotel, to go with their own vehicles to the place of the event or that this is organized in the same company to which the participants belong. The logistics and the times of displacement are different in the examples that we have given previously and with these two clear data points the election of the place will be the appropriate one in each case.
The hotels Dolce Sitges Resort and Hotel Galeón are two of those that could meet the requirements to organize your Team Building in Sitges.
Another important question we ask the person we serve is; what is the relationship of the organizer with the participants, because the activity of Team Building and the place where it takes place could change depending on the relationship between the two.
Let's look at another thing to know: where do the participants come from? They are Spanish? Are they from Sitges? They are foreign? and in the case that they are foreigners, what country are they from? All these questions are very important to answer properly because the activities that we recommend you to do will have nothing to do depending on your answers.
There is less to realize, another thing to know is: where do we want to hold the event? On the seafront of Sitges maybe? This question is one of the most important questions that we must solve, since the place where we will build our Team Building in Sitges directly influences the result of this, although you should not worry about anything, because in Dreams & Adventures, we have an experience of more than 20 years organizing events and we will know how to advise you in a very precise and detailed way, so that everything is a success.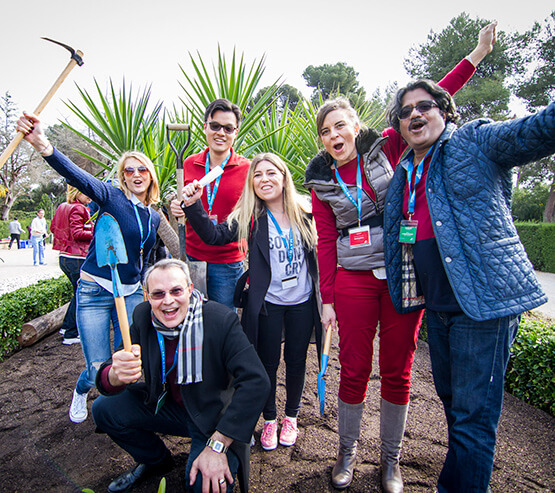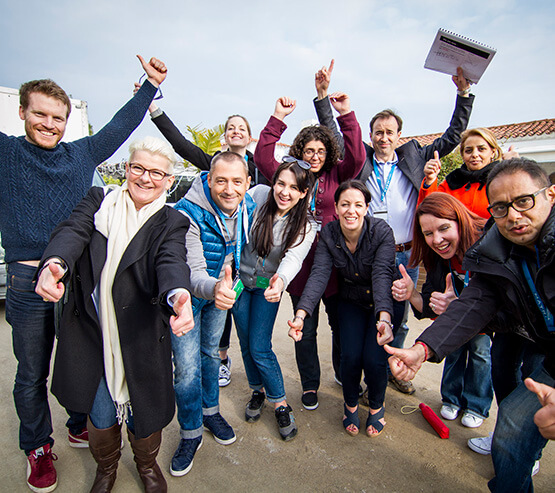 Another important question for us to be able to organize a great Team Building in Sitges is: What is the objective of the client organizing this activity?, Create feeling and team spirit?, Entertaining?, Motivate?, Form? foster personal relationships among participants? These questions should be answered because you have to adjust the most to what the customer wants to accomplish with this activity, which we will offer to do so, we must thoroughly analyze these 6 questions, so the customer will get the maximum return.
We must also be clear what degree of physical activity will want to do during the Team Building experience in Sitges, since it is not the same to make a painting or recording scenes, to running a marathon for 3 or 5 km. Due to this, the questions that arise are:
How much physical activity are we looking for? Are they young people and want something very active, or are elderly and want something less physical? Or maybe you want something other than anything physical, something like board games, strategy games?
Another factor to consider is: What kind of experience are we seeking? Artistic Musical experience? Motor racing? And the answer to all these questions is highly conditioned especially by what was done previously. If the previous activity that was organized was something artistic, maybe this time it would be better to surprise them with something more, like a geared motorsport activity.
Finally, there is another question that is no less important: what is the budget for the activity? Knowing this as precisely as possible, we can give wings to organize something really unique or having to choose a set activity within our budget, so we don't waste a second thinking of organizing something out of the budget that we have.
In Dreams & Adventures, we specialize in helping you. We have the experience, knowledge and professionalism to hear what your needs are and offer the best ideas. Here we have given some of these ideas, but the chances, in most cases, are endless.
If you contact us before you have answers all the questions that you have made here, surely we can guide you to the experience that best fits your needs and therefore will require less of your valuable time.
Do we organize together for a Team Building in Sitges that everyone will remember?