Bilbao is not one of the most important destinations in Spain. The image of Bilbao is not that of other Spanish cities such as Seville, Malaga, Valencia, Madrid or Barcelona.
Everyone knows the Guggenheim Museum, but Bilbao is much more than the famous museum building. Bilbao is a city of elegant and noble people in its forms and character. And the people of Bilbao are known and respected throughout Spain for their nobility, their ancient culture, their language, the Basque language and characters such as Miguel de Unamuno, Sabino Arana, etc.
One of the characteristics of the people of Bilbao, is to feel proud of it, being from Bilbao is the best and the best, this pride of belonging has given them fame in the world and makes them the subject of stories, and jokes. Such are the hallmarks of Bilbao that in the visit to the city you will be involved in this emotion and pride, a lot of things will make you discover the most genuine Bilbao. In Bilbao, he has a reputation for having a strong character and physique. Often this is used jocularly, calling them "brute" but always with the affection ahead because the people of Bilbao are endearing, healthy and good-hearted people.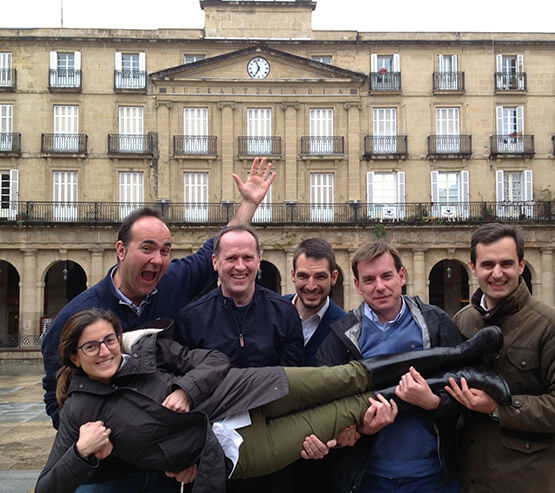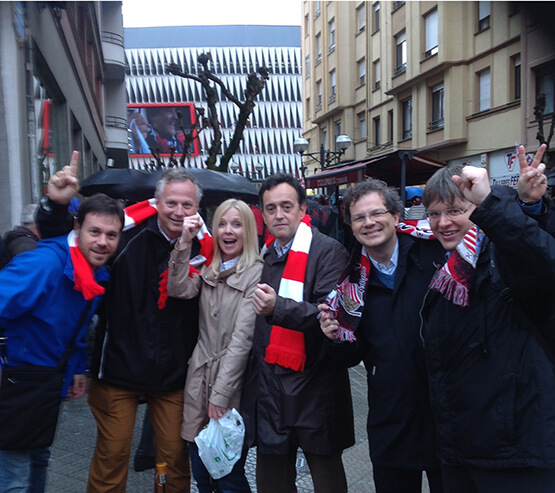 The Basque Country has its own language and has always possessed a series of traditions such as Basque song and music that enclose the whole tradition of this country.
A sporting event that young people practice from very young is the Basque ball, which is a really popular game played in the pediments and Jai Alai. Basques like to dance too. Just like singing, dance has become a social phenomenon. It is a fundamental element of Basque culture and a true way of social expression.
The Berroja Winery, Orue XXI, the San Joseren Palace, the Arriaga Theater, the Campos Elíseos Theater, and the Iberdrola Tower are some of the most emblematic places in Bilbao to carry out a business event. And, of course, in the halls of the main hotels and other farms that we have on our website www.espaciosparaeventos.es
One of the things that they like the most about Bilbao is its culinary culture, with its restaurants and tapas taverns. In the Basque Country, you'll eat very well.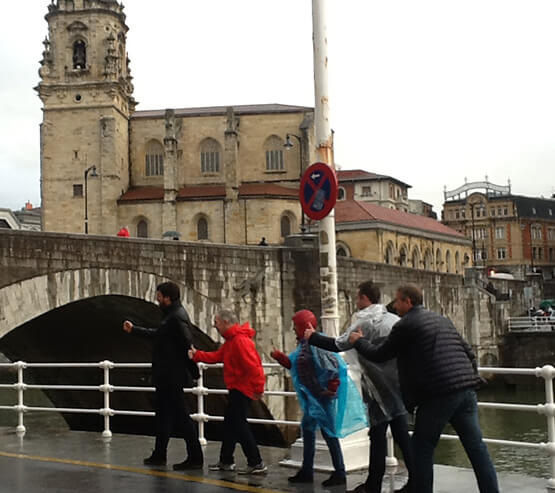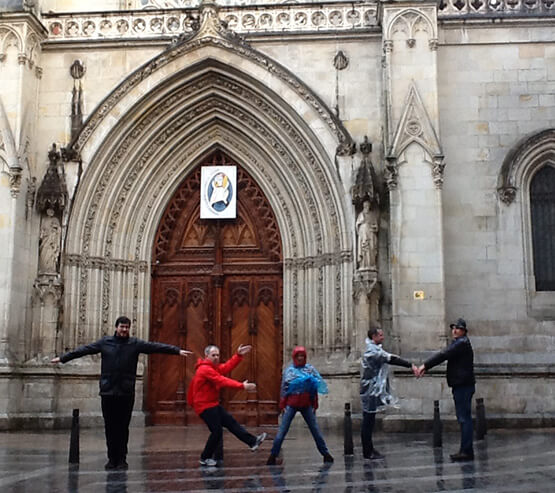 In Bilbao and its surroundings, we can carry out many of our events. The Getxo Nautical Club is an ideal place to organize regattas and group sailing trips.
We can not forget, the Bilbao Exhibition Center, BEC, with a great height for all kinds of events, has an exhibition area of ​​150,000 m2 organized in six pavilions without columns.
The Congress Center with 18,000 m2, is the perfect forum for the organization of all kinds of conventions, all kinds of conferences, company parties, congresses, product presentations, gala dinners, etc. A large enclosure that is complemented, in addition, with other complementary facilities such as the Bizkaia Arena, bizkaiaarena.bilbaoexhibitioncentre.com, an enclosure which is convertible into a theater for more than ten thousand people, in a sports hall with a capacity for 18,000 spectators, in the projection room for more than 13,000 people or in a concert hall for 20,000 attendees. A great space to take into account for the organizers of events that want to make a great event in Bilbao.
We then leave you some of the events that we can organize in Bilbao. And we recommend that you look for the most appropriate event in our event search engine.