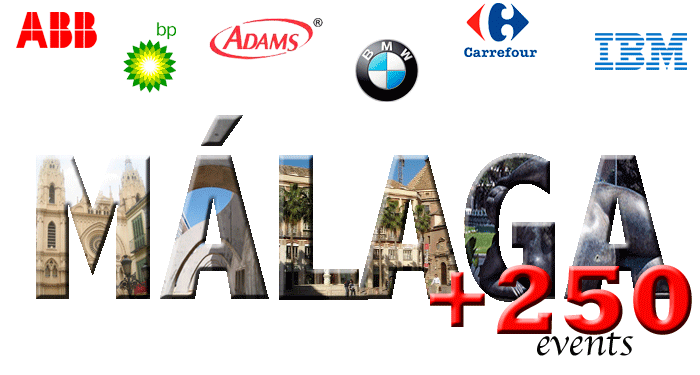 Discover the endless possibilities of Team Building in Malaga. A company that decides to do Team Building activities for its employees, is a company that has decided to make an investment for the future, invest in their employees and helps them give 100% in their jobs. Make Team Building in Malaga is a good choice for your company.
Organize a Team Building and choose to take place in Malaga is a good choice for your company. Because the province of Malaga has many possibilities.
At Dreams & Adventures we believe the best way to work is with a good team with some coworkers who feel an affinity and with whom a relationship of collaboration and cooperation is built. Our Team Building activities in Malaga are designed to create this relationship between workers of companies that have decided to believe in your template and create a real team.
But … Why organize a Team Building in Malaga?
Malaga is a city steeped in history, with great epochs of splendor during the Roman Empire and later during the Arab control. Even today, Malaga enjoys great importance in Spain, especially as a great tourist power. In Malaga, we have a very extensive infrastructure for conventions, congresses and incentive trips.
Thanks to events Team Building in Málaga (sailing races in Benalmádena, activities on beaches, and other events organized on farms and farms or in the same hotels in Malaga, we not only can enjoy this wonderful and historic city and its province, but also the most representative of the southern culture.
A Team Building in Malaga is a good choice to learn the Spanish south, characterized by the good character of its people, good weather, excellent food and taste for art.
At Dreams & Adventures we have many and varied activities to meet these characteristics thanks to Team Building events, such as the "olé Salero and Challenges". This team building activity we offer to organize in Malaga is to overcome one series of challenges inspired by some Spanish traditions like Flamenco, bullfights (but only simulating them without harming animals), or learn to cook tapas more tasty of our culinary tradition, and adding all racing waiter or wine tasting with designation of Andalusian origin or sangria.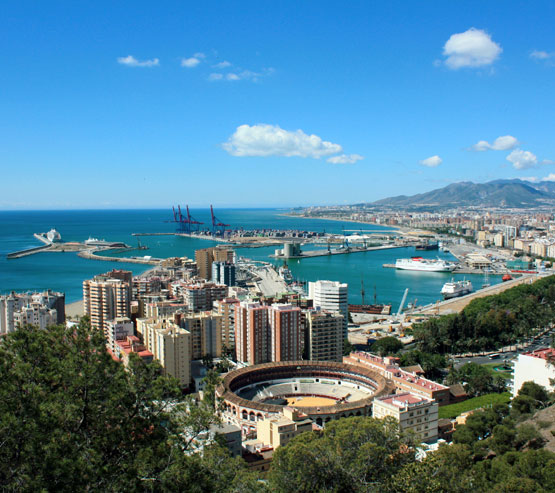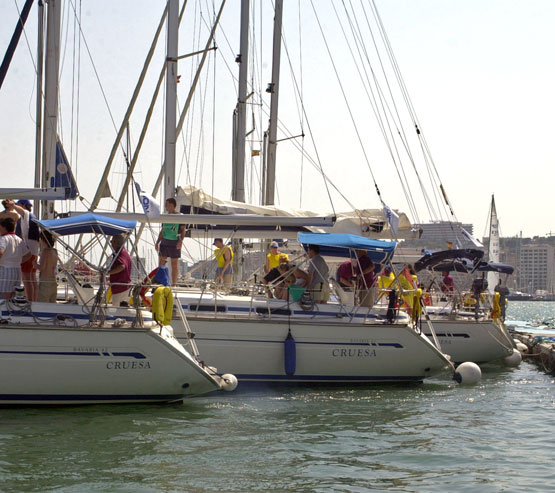 One of the great advantages of making a Team Building in Malaga is its versatility of scenarios: beaches, city, mountains, farms, etc. Malaga has corners with spectacular views and unique spaces very attractive for anyone who loves nature and the sea.
You can make events in the dazzling beaches of Malaga, as in the city, one of the most beautiful in Spain. Organize a Team Building in Málaga guarantees not only a good atmosphere for the event but also safe and fun activities that will appeal to the participants.
We can enjoy Team Building in Malaga thanks to the ruins of ancient civilizations: the Roman theater facing the beach, which is perfectly preserved or Gibralfaro Castle, the Phoenician civilization, founder of the city.
So thanks to our gymkhanas Team Building in the city of Malaga you can also discover the historical part of the city.
Another monument for which the city is known and we can know through Team Building events in Malaga is its fantastic cathedral, the Renaissance and has been declared of cultural interest of the country.
With our Team Building activities in Malaga all participants enjoy the city and the activities we organize in Dreams & Adventures and at the same time learn to work together and to be and feel united with their coworkers.
If we want to organize an activity or experience of Team Building in Málaga all we ask is a number of questions to choose the best activity and the best place to carry it out. Because to choose a Team Building activity in Malaga, apart from deciding to work with us, then you must decide which team building activity you are going to do and where we will carry out for your team.
Okay, you already have found in us a reliable supplier with more than 20 years of experience to organize a great motivational event for your team. The first question we usually do customers is where they want to organize your team building in Malaga and, from there, if we confirm a certain place, we will offer activities for this site. But often, the place is not decisive for the company and in this case we recommend to decide before activity likes of many that can offer and, then, once we know your desired activity, we help you find between our extensive database the most suitable for Team Building activity selected spaces.
Therefore, the first question to ask is whether we will give priority to space or, conversely, if space is not critical and are open to all possible venues if we are to give priority to the activity.
Should prioritize space or activity? Once we know the answer to this question it is is our turn to help. And to help you we need to better understand your needs.
One of the first questions to ask is the date of the year: what date you want to organize this activity Team Building in Malaga? In winter to avoid the cold, the tendency is to organize activities room (indoor activities), although if  participants are notified in advance, and are all well equipped, can also organize outdoor activities, both treasure hunts around the city, as in one of the many farms around there as in mount. In spring, summer and autumn, whenever we can and have time to travel, we will go to any farm, garden or open space. It is always nice to get out of the office and do outdoor activities, so, whenever we can better go outdoors to not stay in a hotel room or the same company. In espaciosparaeventos.es we have over 80 different spaces to make a Team Building in Malaga.
It is also necessary to understand what the activity program is included. Is the activity will be part of some kind of meeting? Is it a convention? An incentive trip? At the meeting, is there a slogan, phrase or leitmotiv? The more we know the better we can choose the activity and space to carry out the same.
The next question we have to ask is; how many people want to organize the activity? Of course, to know the exact number is impossible before because at the last minute people can always fail to come, that's normal and common, but it is important to be clear about how many people will be the team building activity that we want to do in Malaga. For small groups of less than 30 people, there are types of activities, to medium groups of 30-200 people there are others that are more suitable, and for large groups, more than 200 people there other activities. There are also Team Building activities that are more suitable for large groups and groups of more than 500 people.
Where are the participants and how long do they have? This is also important to know. Where will these people be before going to the place of activity? It's not the same having to think about an activity for people who are gathered at a hotel in downtown Malaga, than employees that will find eachother in the morning in the same company or for people who go on their own cars and from his home to the place chosen. The place from which to depart condition the logistics and commuting times. And this is important to know where they come from because this information will be crucial to choose the place.
A very important question we always ask the caller is interested in organizing a team building activity in Malaga is; what is the relationship of the organizer with the participants? It is to know the relationship between the company that pays the bill and who will participate in the activity, ie, if the invoice pays a company what are these people in relation to that company? Although many people, including professionals in the MICE sector, do not see the importance of this question, that question is fundamental. And it is important because the type of team building activity that we can do in Malaga and place to carry out this Team Building used to be different in terms of this relationship. It is not the best option to have a group of Italian commercial for a brand of tires (relation of employer and employee), with a group of distributors of a brand of cosmetics (supplier relationship and distributor), or with a group of guests medical with their wives for a pharmaceutical laboratory (possible prescriber and company). Each requires a different treatment, with different activities and, sometimes, in different spaces.
The course and flamenco dance contest is one of our events hotel in Málaga, but it is not always appropriate. "The Great Flamenco Dance Team Performance", that's how we call it, it is based on the art of flamenco, designed for entertainment and fun event participants. This event will combine a number of recreational activities that will get lively participants. This requires a special atmosphere will be created and, when participants arrive at the venue, they'll surprise you with a warm welcome. Then they carry out a series of games and other activities that trigger them physically and mentally, predisposing them to a receptive and positive attitude. Participants will be divided into groups and will aim to enjoy a unique and special event that will receive flamenco classes and then must leave in groups of dance and demonstrate what they have learned.
The next question should be: what environment we want to do the activity? In the center of Malaga? In a hotel room? on a farm? In the Mount? How many Kilometers. From Málaga can walk away at most? These are all questions that will help us select the activity and space to carry out and live this experience of Team Building in Malaga.
Where are the participants? Are they Spanish? Are they from Malaga? Are they foreigners? And if they are foreigners, where are they from? There is no benefit do the events that can be organized for people who are from Malaga, with the recommended organizing, for people who have come to Malaga but the rest of Spain, across Europe, or North American. We have organized activities for people from different countries and cultures on many occasions and we know the tastes and needs according to the geographical area of their origin. One example is a group of foreigners who are three days in a hotel and that during the three days are pretty much all the time meeting in the hotel. What we recommend ?, as an activity for the city center, because we know that these people can not leave Malaga without at least have known the most important center of this city.
Another very important question is to know that we want to achieve with Team Building activity we do in Malaga What is the objective the client organizing this activity Team Building in Malaga? To motivate? Create sensation and team spirit? Entertain? 
to form? Foster personal relationships among participants? Yes, we know, many times, they want to achieve all these goals, but if we can prioritize and define the three most sought after in order of importance, this would be much the better. The more we understand the objectives to achieve, the easier it will offer an activity that these objectives and better profitability get the customer approach to investment.
Another question to ask is what kind of experience are we looking for? A musical experience? Artistic? Motorsport? The type of experience will strongly determine things that that group has done before. If last year made 4 × 4, this year we can surprise them with painting or something musical. If last year they made some musical activity this year we can surprise them with a treasure hunt-like activity with different tests.
Seen from the point of view of the degree of physical activity, it is not the same to set up an orientation test the countryside where everyone will be compete walking (or running) for a circuit of three to five kilometers than to organize an event of painting where all together they paint a great picture. How much physical activity are we looking for? Are they young people and want something very active, or are they elderly and want something less physical? Or maybe you want something other than anything physical and is type board games like strategy games?  We have to ask ourselves this question we have to ask why we think so. And have answers.
And finally, another very important question that often nobody knows or nobody wants to answer, is the million dollar question; what budget do we have for the activity? Having this information is vital because it does not waste time or we will lose others, contemplating activities or spaces that are out of our budget.
If before organizing an event of Team Building in Malaga, we get all these questions, do some preliminary work to get the maximum number of answers to these questions and we already have clear answers to all or most of them, we will be ready to talk with a specialist and advise us and, from there, choose the most appropriate activity for the group and make a great Team Building event in Malaga.
Dreams & Adventures we specialize in helping you. We have the experience, knowledge and professionalism to hear what your needs are and so we can offer the best ideas. Here we have given some of these ideas, but the chances, in most cases, are endless.
You test it and practice answering all the questions we ask you at our events, using different levels of filtering and search yourself from our extensive catalog of Team Building activities on our website or, if you prefer, call us, we will do all of these questions, tell us your needs and we will spend the best ideas with the corresponding budget.
We'd love to help you and let you enjoy a successful event Team Building.