Dreams & Adventures
Barcelona Province Convention Bureau
On October 25th the traditional Barcelona Province Convention Bureau workshop will be held in Barcelona, where we invite you to discover unique spaces, surprising caterings, outdoor activities and spaces for quiet meetings in the province of Barcelona.
The Barcelona Province Convention Bureau, a program of the Barcelona Provincial Council, works to promote meetings tourism in the Province of Barcelona and to give support and advice to all those companies, associations or institutions that want to organize congresses, conventions, or events of any kind. type in our territory.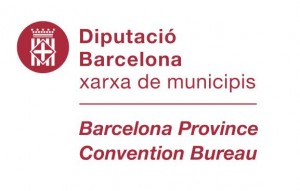 The workshop
The workshop is a working day that will allow you to hold meetings with the main suppliers of spaces and services of Tourism Meetings in the province of Barcelona to get new ideas, check availabilities and get quotes.
The supplier companies will have working tables where they can hold these meetings. No specific appointment schedule is established since it is preferred that the invited organizers make an election based on their interests.
Meetings with partner companies. This wide enough time slot wants to facilitate your assistance, making it compatible with our professional activity.